Online Russian language course
Dear friends!
During the time of closed borders we want to be closer to you! 
Our school with a great care of you provides Online Russian language course by Skype or by Zoom that allows you to save your money, save your time and follow the individual program according to your needs.
Now we provide such forms of on-line lessons: 
Individual online Russian language course
Online Russian language course for self -organized groups
Online Russian language course for beginners
You can choose the one that is more convenient to you! 
The price for Individual online Russian language lessons
45 min – 13 euro
60 min – 16 euro
90 min – 26 euro
10 lessons – 5% discount
20 lessons – 10% discount
30 lessons – 15% discount
Bonus: free Weekend Russian speaking classes for our current students
---
Start to learn russian in a group for the beginners online!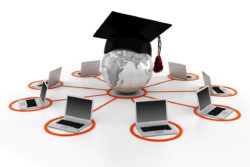 Day
: every Sunday from 19/04/2020
Time: 16:00 Moscow time.
Duration: 90 minutes
Price: 16 EUR per lesson/ 64 EUR per 4 lessons.
Special offer for self -organized on-line groups
The offer available till 31.12.2020

Special prices for online group lessons  (45 minutes) :

– for groups of 2 person – 18 euro*

– for groups of 3-4 person – 24 euro*

– for groups of from 5 -6 person –  30 euro*

Special prices for online group lessons  (60 minutes) :

– for groups of 2 person – 26 euro*

– for groups of 3-4 person – 36 euro*

– for groups of from 5 -6 person –  45 euro*

*price is given per group