Business Russian course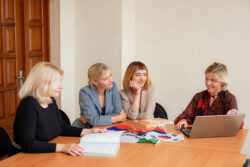 Are you running business in Russia?
May be you are planning to work in our country or you have partners at Russia?
Do you need specific vocabulary and good communicative skills?
So Business Russian course at Language centre "MAGELLAN" is for you!
Business Russian course is the specific course for students who have Basic or higher level of Russian.
During this course you will learn more about business processes and business strategy, country's and world economy, and how to use Russian language in different business situations such as: writing business letters, making telephone calls to partners or colleagues, finding information, giving presentations, taking part in negotiations or making sales. Also you will improve your communication skills and grammatical competence.
Our teachers will create the program relevant to your sphere of business.
You may have individual private lessons of Business Russian or Corporative Training.