Welcome to Russian language school!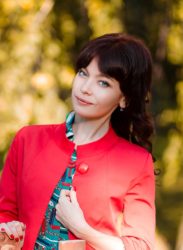 On behalf of our language centre I'm glad to invite you to our Russian language courses in Yekaterinburg! Yekaterinburg is on the one hand a modern and developed city and on the other hand historical and cultural centre surrounded by the charming nature of the Ural mountains.  
Our school was founded in 2011. Courses of Russian language for foreigners is one of our favourite field of activity. Every year we welcome people from Europe, Asia, South and North America of different ages and with different level of Russian language.
Russian language school "MAGELLAN" is an excellent choice for those who want to get a fast progress in learning Russian language with full immersion, to prepare for TORFL or to discover real Russia, its traditions, hospitality of its people, beauty of nature, for those who prefer individual approach.
Nowadays we are more than just a school. As an inbound tour operator we provide to our customers complex tours to Russia to learn our country more entirely.
We are glad to meet you in Yekaterinburg and language centre "MAGELLAN"
Yours sincerely,
Yulia Lekanova, the head of the school.
Why language centre "MAGELLAN" in Ekaterinburg?
Our teacher
All our teachers are native speakers with wide experience and inspiration to learn you
Online and offline
We provide as online courses as offline courses in Ekaterinburg
Individual timetable
You can form your own timetable and start any day
Different programms
You can choose intensive or long-term courses, preparation for TORFL, business course or classes for children
Location
Our offices are situated in the centre of Ekaterinburg, next to main sightseeings
Additional services
We provide visa support, accommodation (Hotel, Host family or rent apartment), transfers from/to Airport. excursion program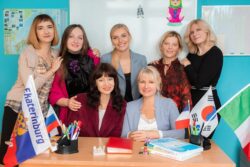 See you in Ekaterinburg!