Sunday Online Russian Speaking class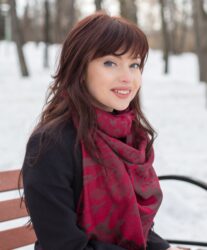 Dear friends!
Have you been learning Russian for a long time? Do you still feel shy to communicate with native speakers? Or you hesitate to speak in Russian because you do not feel confident?
We are glad to invite you to our weekly Online Russian speaking class with our Russian teacher. This is an excellent opportunity to practice and to improve your communicational skills of Russian in supporting atmosphere.
How does it proceed? With a native speaker teacher you will discuss one of the actual and discussion topic. You will be encouraged to express your opinion, ask the questions, to learn new words and expressions.
Day: every Sunday
Duration: 60 minutes
Number of participants: 2-4 people
Price: 8 EUR per class/ 28 EUR per 4 classes . Free for our current students