Yulia Kruglova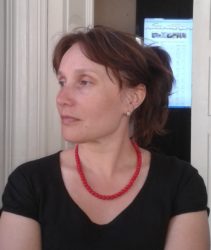 Education :
1995-Ural Federal University, department of Philology, master of Philology
Experience :
since 2009-teacher of Russian as a foreign language, including preparation for TORFL
Member of assessment commission of TORFL
Why do foreigners learn Russian? For example, Murat from Turkey dreamed to read Dostoevsky's works in Russian by himself. He Murat went home with a collection of works by Fyodor Mikhailovich.
Tourists from Holland, having made the most difficult route in the Urals, left with knowledge of Orthodox realities of Russia.
Hardworking Chinese learn Russian to study and work in Russia.
Share and you your dream, and I will help you to realize it!