For self-organized groups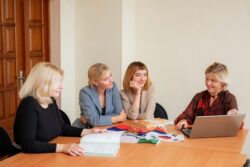 Group course of Russian language in Russia is a good opportunity to improve your knowledge in linguistic environment and explore real Russia. Our school provides courses for self- organizes groups and pairs.
To study Russian in self- organizes groups and pairs has lots of advantages compared to the individual lessons:
You will travel and study in a friendly and supporting atmosphere among your friends, share impressions after lessons and other entertainments,
You get additional motivation to learn harder when you see achievements of your classmates,
You have more options for spending free time: not only city tours, museums, theatres, etc, but also excursions outside the city, including eco tours to the Ural mountain, tours to Russian traditional villages, etc,
It is a good solution if you travel to Russia for the first time and have some doubts and hesitation,
You can continue your fascinating journey to other cities after language course,
You can save money on Russian language group course, transfer and excursions!
Course of Russian language for self-organized groups up to 4 person – 25* euro per 1 academic hour for whole group.

Course of Russian language for self-organized groups of 5 person and more – 30* euro per 1 academic hour for whole group.

Winter cultural activities packages for self- organizes groups and pairs 

Summer cultural activities packages for self- organizes groups and pairs 

To order the course

* Attention! Prices are available up to 31.12.2023