Summer Russian courses in Ekaterinburg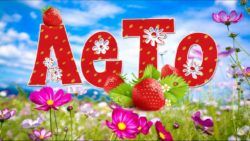 The Summer program of Russian language for foreigners is a good opportunity to improve your knowledge and enjoy Summer vacations in Russia. Our Summer Russian courses in Ekaterinburg will help you to develop your language skills and discover the diversity of cultural and eco activities in Ural.
During the summertime we offer:
– Individual and group Russian course that allows you to improve your communication skills and understanding of grammar, enriches your vocabulary
– Variety of out-of-classroom activities that help you to implement your knowledge of Russian into practice
– Excursion program in Ekaterinburg and The Ural that help you to learn Russian culture, history and enjoy the beauty of The Ural mountains, including hiking in natural parks, rafting in rivers, climbing the mountains and hills, etc.
– Accommodation in Host Families that will help you to discover real Russia and practice language in everyday life
You can create your own individual intensive Summer course of the Russian language for foreigners according to your aims: Preparation for TORFL, General course, Business course, Communication course, etc.
Teaching methodCoursesFeedbackTest Of RFLProgramSelf-organized groupsTo order